Pontiff apologises after Nigerian woman engaged him over sex slavery in Italy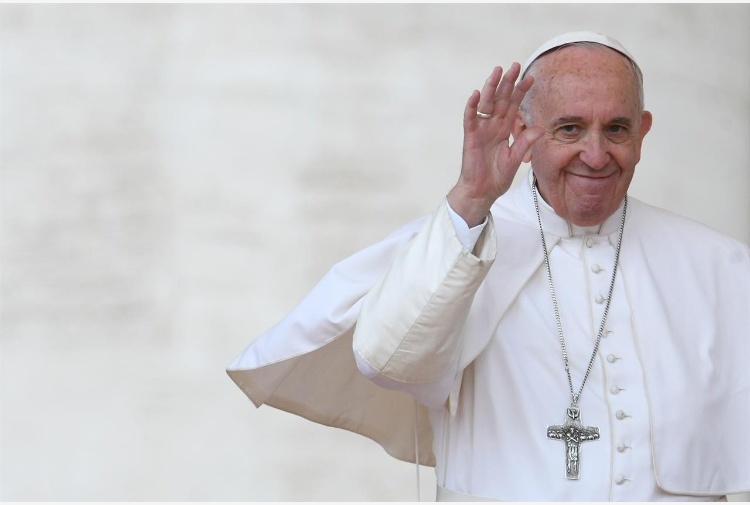 Pope Francis on Monday, March 19, 2018, asked for forgiveness on behalf of all Christians who patronize prostitutes after a Nigerian woman engaged him.
Blessing Okoedion, who was forced into the business of prostitution but later escaped, queried the Pope on how the church could allow Catholic men to buy sex from many Nigerian women in Italy like her.
Responding, the Pope said men who patronize prostitutes are criminals with a damaged mentality.
Pope Francis stated this during an intimate listening session with 300 young people who were invited by the Vatican to Rome this week to help church leaders learn what kids these days think about the Catholic Church.
"I ask myself, and I ask you: Is the male chauvinistic church able to truthfully ask itself about this high demand by clients?" Okoedion asked.
The Pontiff added that young people must take up the fight against trafficking and forced prostitution.
"This is one of the battles that I ask you young people to do, for the dignity of women," he said.
According to him, prostitution was born of a "sick mentality" that no form of feminism has managed to rid from society, one that thinks that "women are to be exploited."
Concluding his thoughts about Okoedion's point, the Pope said: "I want to take advantage of this moment, because you talked about baptized and Christians, to ask your forgiveness, from society and all the Catholics who do this criminal act."
The listening session is a preparatory meeting for the big synod of bishops in October on helping young people find their vocations in life.
Pope Francis also insisted that young adults, whether Catholic or not, should be an integral part of the process of informing the otherwise all-male, celibate and rather old church hierarchy about the future of the church.
He said the church and the world at large must take young people seriously.
According to the United Nations Education, Scientific and Cultural Organization(UNESCO), Nigeria is one of the leading African countries in human trafficking with cross-border and internal trafficking.
Italy reportedly has the largest population of Nigerians victimized to human trafficking – with as many as 10,000 Nigerian prostitutes plying their trade in Italy.
The traffickers, largely operating in Benin City, Nigeria's human trafficking hub, sponsor their victims' perilous trip to Europe having promised them a promising future there. But they force them into sex slavery upon arrival in Italy, Netherlands and other parts of the continent.
Article by Dimeji Akinloye
---