U. S Embassy Nigeria Supports Joseph Osuigwe to Train Corps Members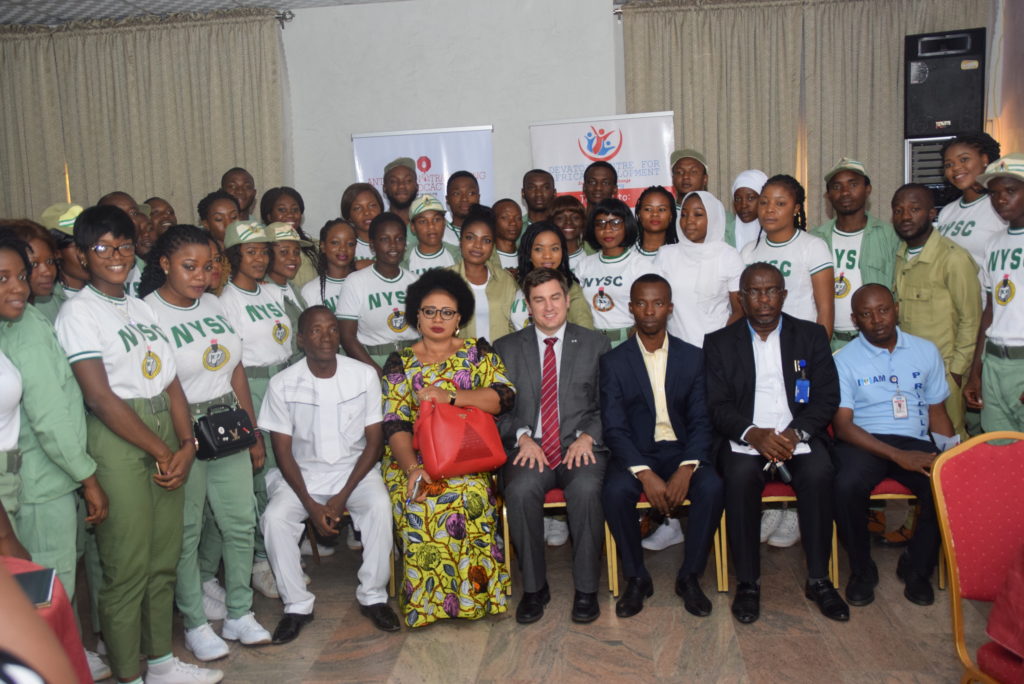 Anti-human trafficking advocacy training is organized to equip young people as advocates, and empower them to carryout community projects to combat human trafficking.  It is a Pass-It-On project by The Executive Director of Devatop Centre for Africa Development, Joseph Osuigwe who was recently supported by the United State Embassy Nigeria to attend the International Human Trafficking Conference which held at the University of Toledo, Ohio State, United States of America.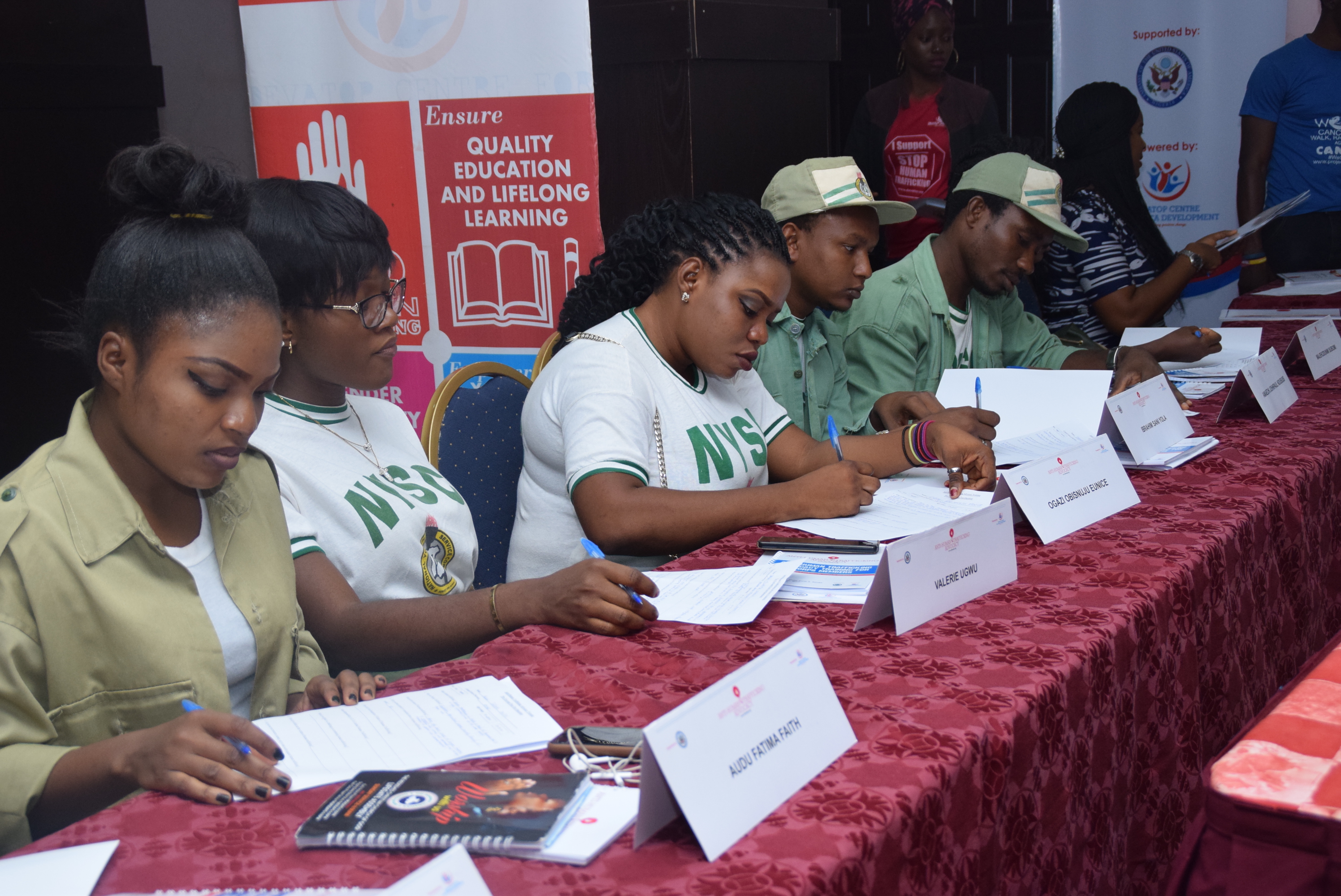 Globally, United States of America has set a pace in the fight against human trafficking. Through her embassy in Nigeria, U.S government has supported so many projects, including initiatives that focus on addressing human trafficking and other human rights.
As part of his community service, Joseph Osuigwe with support from U.S Embassy Nigeria trains 45 Corps Members (NYSC) selected from six(6) local Council Areas within the Federal Capital Territory and Kogi State,  on the role of Young people in combating human trafficking.  Part of the areas covered under this scheme include: Forms of human trafficking, dangers of human trafficking, how to identify human traffickers and victims, solutions to the problem facing Nigeria and the global community on human trafficking. Other areas of interest are Forms of domestic violence, Child trafficking and abuse, organ harvesting and dangers of such practice, the need to engage stakeholders in combating human trafficking, laws and policy needed to enhance the fight against trafficking.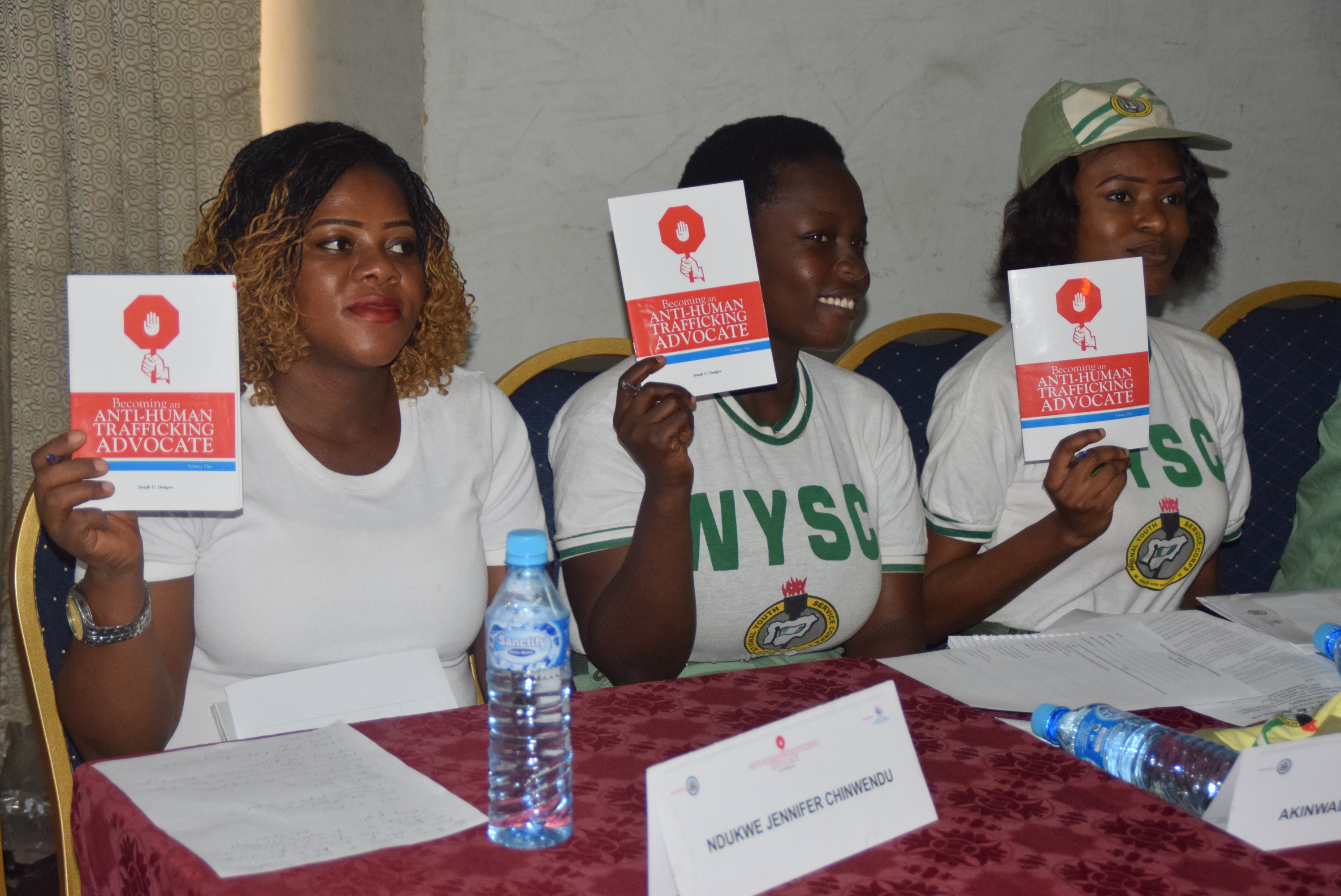 However, it is expected that after the training, each Corps Members will be given awareness materials to take action in local communities as well as observe and report incidences of human trafficking. Each of the trainees will educate at least 100 community members during their community projects.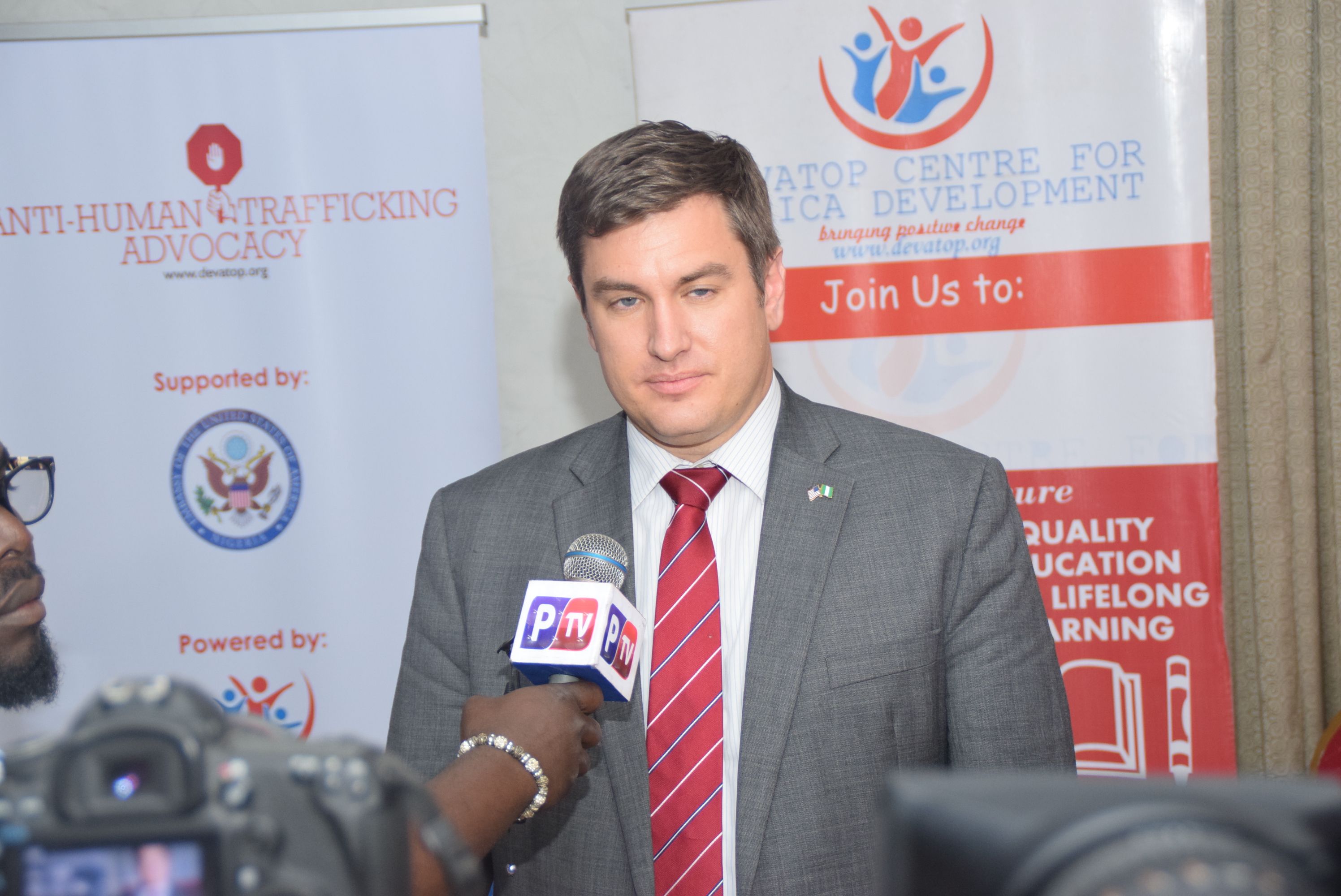 According to the Cultural Affairs Officer of U. S Embassy Nigeria, Mr. Larry Socha, "Joseph Osuigwe is an active member of YALI Network, and a committed anti-human trafficking advocate. We are glad to support him to attend International Human Trafficking conference in USA, and organize a pass-it-on training for Nigerian youth. U.S Government is committed to eradicating modern slavery". He added that slavery was abolished more than 150 years ago, but there are more people in modern slavery now, than anytime in human history.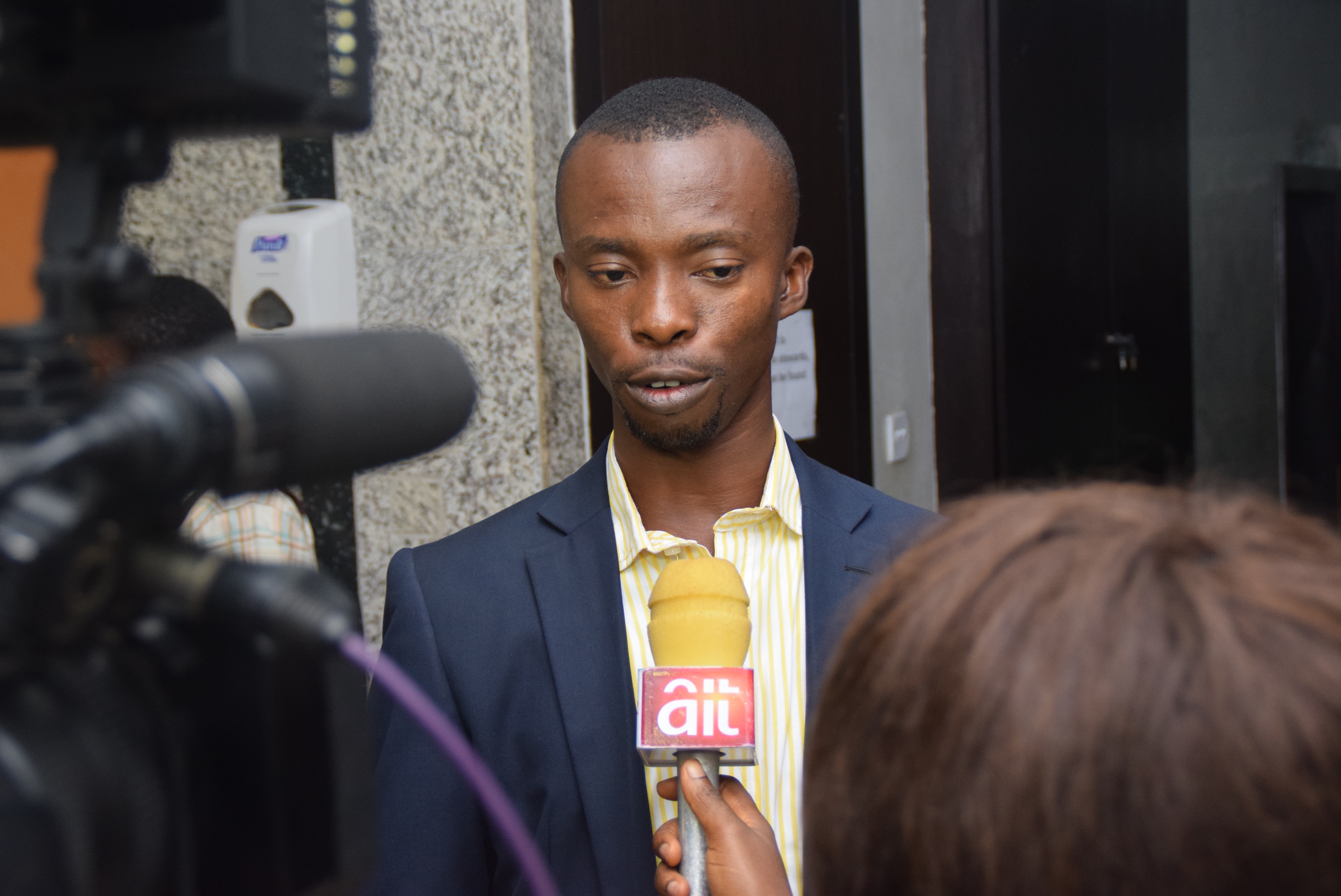 Joseph Osuigwe, the organizer of the training, told newsmen that apart from the anti-human trafficking training, his organization, Devatop Centre for Africa Development, is planning to develop a Mobile Application known as TALKAM, which can be used to report human trafficking cases. He called on young people to join the movement against human trafficking, so as to save the unborn generation from the heinous crime.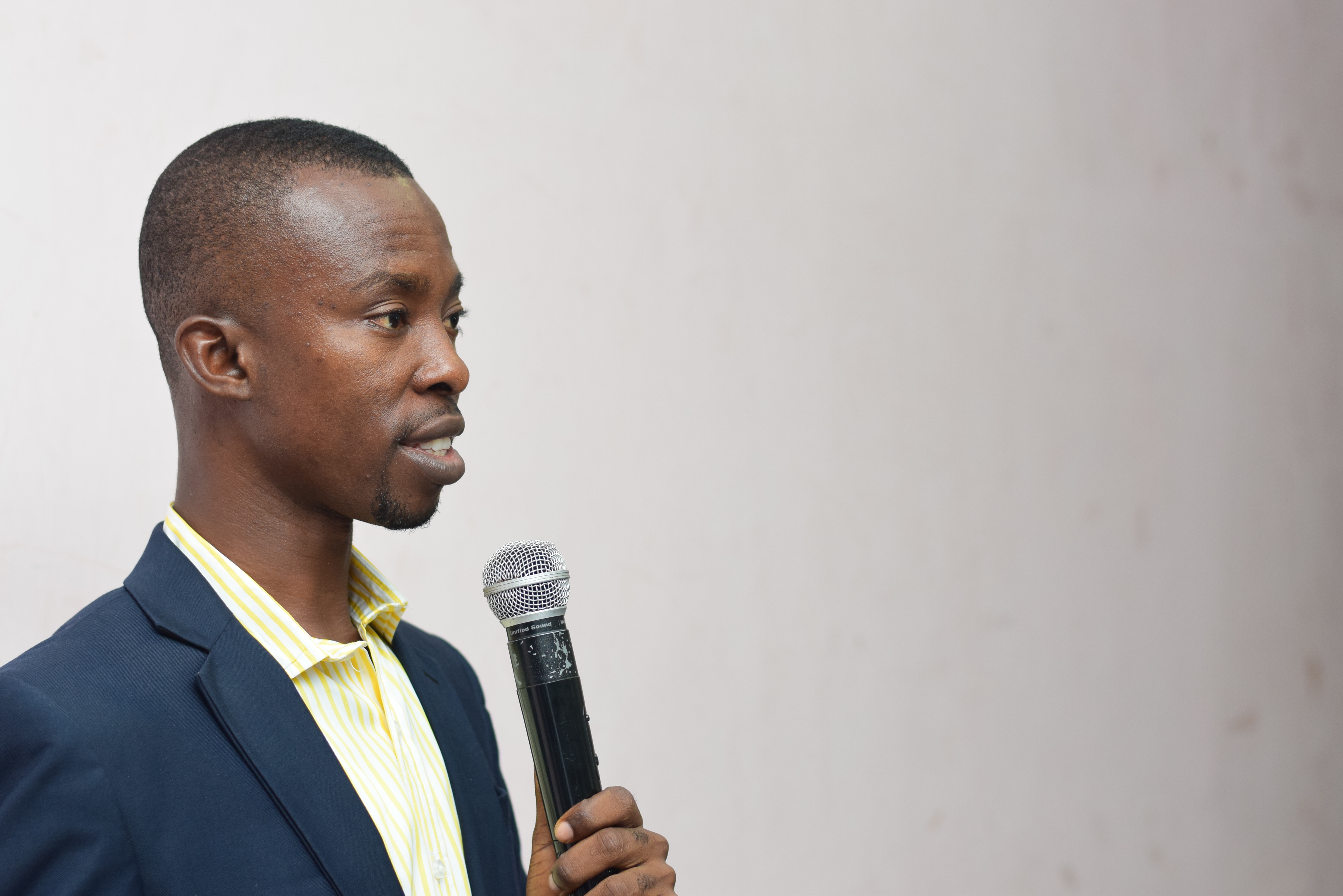 While giving a remark, he stated "It is obvious that human trafficking is not something happening somewhere or far from us, but something happening very close to us. Human trafficking remains a great threat to our young people, our economic development, and human capital. It saps the very potential of our nation by frustrating the aspiration of our young people. Over 32 billion dollars is generated yearly from the exploitation of 27 million victims of human trafficking. At least, 80% of these victims are young people".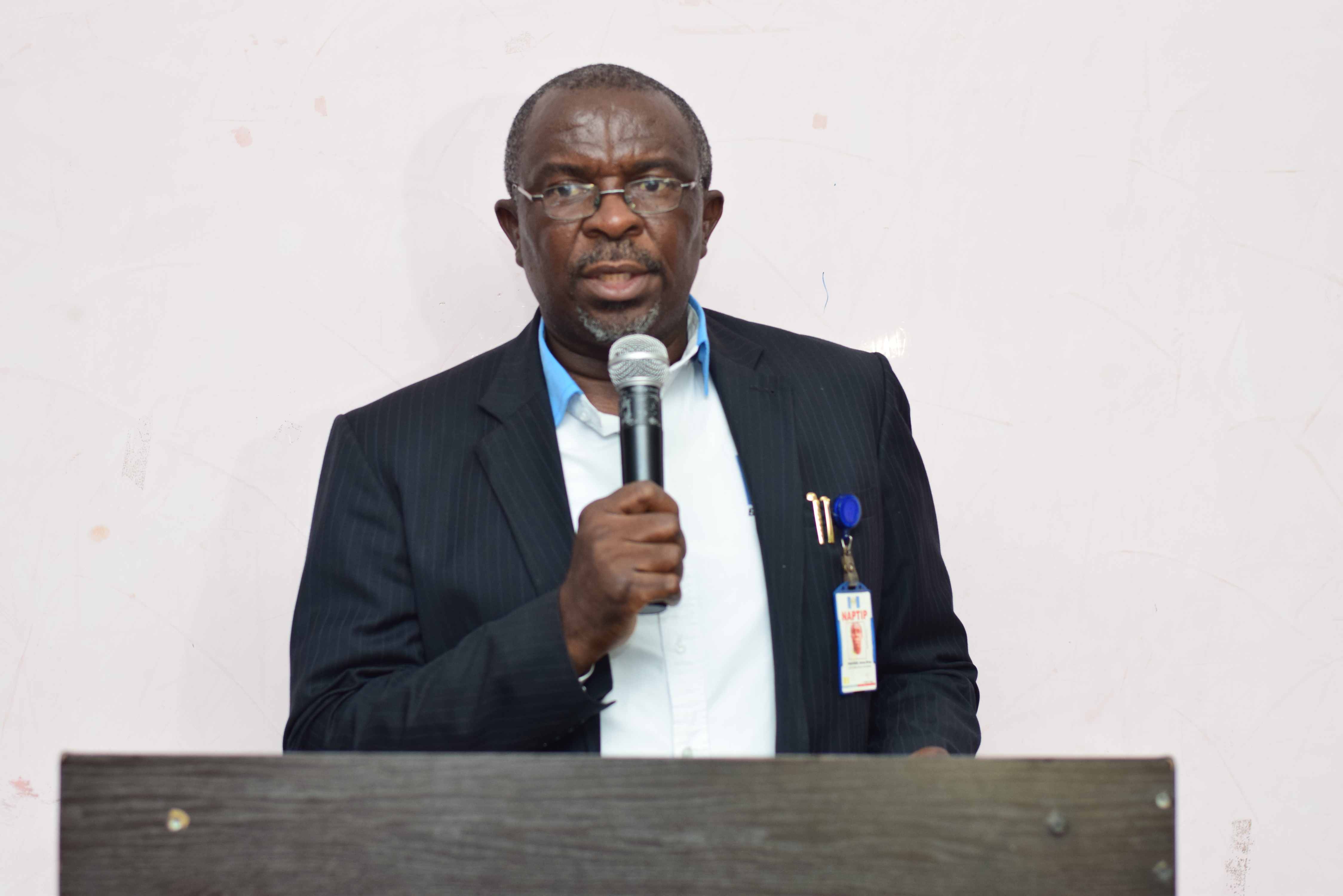 Also, Mr. Arinze Orakwue, the Director of Public Enlightenment of National Agency for Prohibition of Trafficking in Persons (NAPTIP), commended Joseph Osuigwe and his Organization, Devatop for leading a great movement of young people against human trafficking in Nigeria.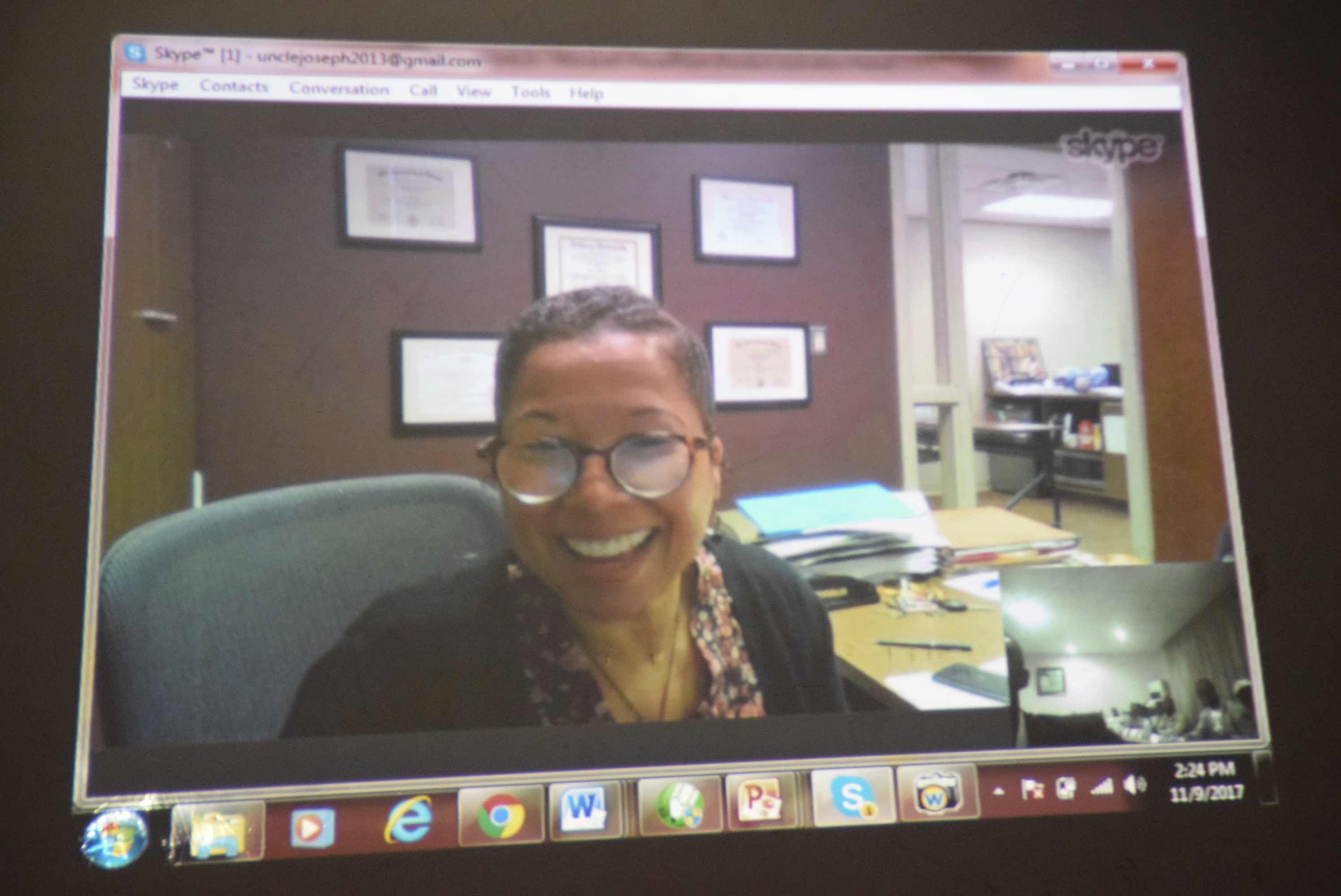 Speaking through Skype from University of Toledo Ohio State, USA, Prof. Celia Williamson advised the trainees to be prepared to conquer challenges and collaborate with people to carryout anti-human trafficking projects.
Devatop Centre for Africa Development (DCAD) 'Devatop' is a youth-based non-profit organisation that is focused on combating human trafficking, gender –based violence, providing educational support to vulnerable children and equipping young people and women to be agents of national development. DCAD has partnered with United Nations Office for Drugs and Crimes (UNODC), National Agency for Prohibition of Trafficking In Persons (NAPTIP) and National Human Rights Commission to train more than 5000 women and young people on how to combat human trafficking.
To join Devatop in combating human trafficking, contact [email protected] or visit
---