Edo trafficked victims to undergo medical test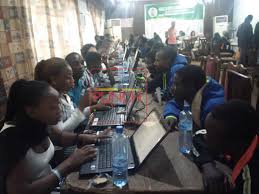 The Edo State Task Force against Human Trafficking has said that the victims recently repatriated from Libya will  undergo medical screening for infectious diseases.
It also said the victims would be provided with counselling and other psychological assistance for those who might have been traumatised.
The secretary of the task force, Mrs. Oyemwense Abieyuwa, disclosed this on Wednesday when the state government received 275 Libyan returnees in Benin.
Abieyuwa stated, "We have on-the-spot medical assistance right now in collaboration with the (Benin) Central Hospital. The test is extensive.
"It will cover HIV, hepatitis, all the tests that they need to take, particularly for these persons who have gone through this kind of situation."
She explained that the new returnees comprised 58 females, some of whom had babies, and 217 males.
"Like I said earlier, it is an emergency; it is a crisis that has to be dealt with as soon as possible. This is the seventh batch and we have another one coming in on Friday," Abieyuwa added.
The chairman of the task force and the state's Commissioner for Justice, Prof. Yinka Omorogbe, who received the returnees on behalf of Governor Godwin Obaseki, said over 1,100 victims of human trafficking and irregular migration had been received so far.
---