VACANCY: CALL FOR APPLICATIONS- DCAD/002/2022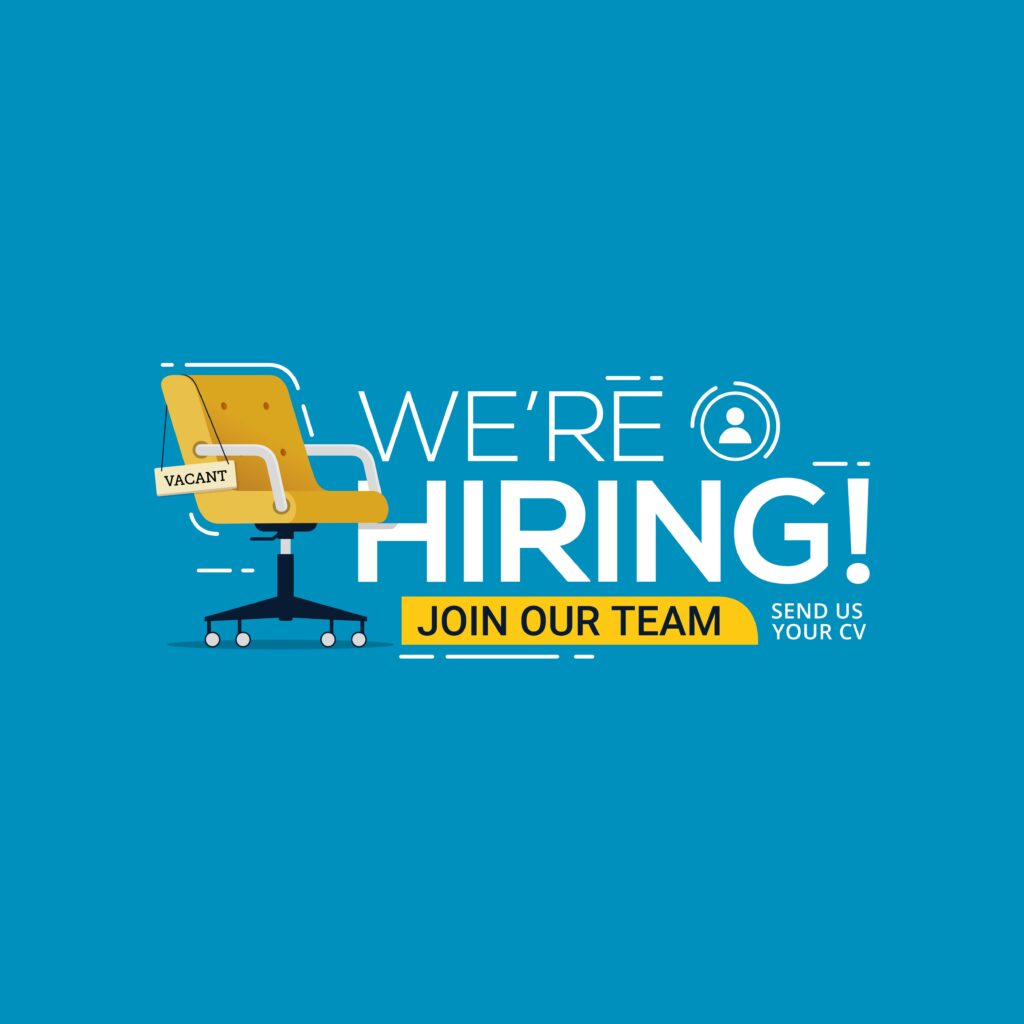 (Location: Abuja)
Deadline: 15th November 2022
Human Resource and Admin Assistant (Intern)
We are looking for an HR & Admin Officer to join our team and support the day-to-day activities of our Human Resources and administrative department. He/She will be responsible in supporting the landscape team on all matters related to office administration, procurement, security and safety, asset management etc.
Responsibilities:
Maintaining physical and digital records of all the staff, interns, contractors, vendors, and volunteers
Update internal databases with new hire information
Create and distribute guidelines and FAQ documents about organization policies
Schedule job interviews and contact candidates as needed
Prepare reports and presentations on staff performance, knowledge gaps, training needs, staff appraisals
Interpreting relevant policies and compliance of staff
Coordinate HR projects, meetings and training seminars
Perform additional tasks such as procurement and logistics
Arrange logistics, monitor, and coordinate relevant training programmes (including e-learning) for all staff based on the approved training plan, conduct analysis of training evaluation and feedback to control the quality of training service provide that all staff are eligible
Manages the filing system, documentations, and back-up of files
Collects and organizes the weekly, monthly and yearly reporting of employees, interns, volunteers, and contractors
Performing file audits to ensure that required organizational documentations are collected, maintained and file properly
Ensures that all staff leaving the organization follows exit process accordingly including handover report
Requirements:
Good knowledge of administration processes
Planning, organisation, time management, and coordination
Working on own initiative with minimum supervision and staying on task
Networking, teamwork and interpersonal, Friendly and people management skill
Emotional intelligence
Work experience as an HR & Admin Officer, HR Administrative Assistant or similar role
Tech savvy
Experience using spreadsheets
Organizational skills
Administrative
Good verbal and written communication skills
Mode of Application: Apply By Clicking Here. Please note that due to high volume of applicants, we will not be able to respond to you individually. Only the successful applicant will be contacted
Data Analyst and Journalist (Intern)
We are looking for data analyst and journalist who will use statistics to facilitate the writing of content to provide insights based on relevant data on human rights. He/she will take responsibility for managing our master data set, developing reports
gathering, analyzing, interpreting and visualizing it
Design, construct, manage, distribute, and maintain data visualizations as a component of reporting and analysis;
Writes a variety of reports, communications, briefings, statements, etc
Data management(Manage and maintain all data extracts for direct response campaigns, including telemarketing, direct mail, and web/digital)
Analyses information to define trends and patterns of human rights violations and abuses
producing reports and charts communicating trends within data to non-specialists
presenting information generated from data to management and stakeholders
generating ideas for human rights data-driven stories and for how they might be developed and visualized
exploring those ideas using statistical tools – and presenting them to wider stakeholders from a non-statistical background
reporting on and analyzing human rights data in a way that contributes to telling compelling stories on an array of news platforms
collaborating with reporters, editors, designers and developers to bring those human rights stories to publication
exploring and summarizing human rights data using relational database software
Experienced in relevant data analysis tools and software
using skills and experience to advise on best approaches to data-led storytelling and the development and publication of data-led projects
Having ideas for data-based stories and analysis, on a range of topics, which would be suitable for visualization in regional newspapers across the group
Mode of Application: Apply by Clicking Here. Please note that due to high volume of applicants, we will not be able to respond to you individually. Only the successful applicant will be contacted
Graphic and Visual Designer (Intern)
We are looking for a graphic designer who will use relevant graphic tools to create graphics materials for our online and offline campaign on human rights.
Responsibilities:
Create visualizations that convey accurate messaging for the project.
Using software such as Corel Drawer, InDesign, Vista Create, Adobe, etc to create flyers, posters, e-posters, reports, magazines, etc
Creating infographics, motional graphics, etc using relevant tools.
Mode of Application: Click Here to Apply. Please note that due to high volume of applicants, we will not be able to respond to you individually. Only the successful applicant will be contacted
Program Assistant on Justice and Rule of Law- Internship
We are looking for a vibrant and creative young person to join our internship programs and coordinate one of our End Jungle Justice Programs, known as Red Card2Jungle Justice Movement
Responsibilities:
Fostering synergy with relevant stakeholders
Building a partnership and collaboration with national, regional and international organizations
Organizing Red Card2Jungle Justice activities (Campaign, Panel Discussions, etc)
Writing proposals to prospective donors and supports
Contribute policy advocacy on jungle justice and rule of law.
Requirement:
Degree in Law or relevant course
Tech-savvy
Writing skill
Networking skill
Experience in project planning and implementation
Mode of Application: Click Here to Apply. Please note that due to high volume of applicants, we will not be able to respond to you individually. Only the successful applicant will be contacted
Program Assistant, Climate Change
Duration: Four Months
We are looking for a vibrant and creative young person to join our internship program and coordinate one of our Climate Change Program
Responsibilities:
Review and contribute to mainstreaming climate change and green growth into projects and/or initiatives
Support Department's staff in identifying, preparing and implementing programs, projects and project's components to address climate change issues and climate change readiness.
Hosting events/activities to educate citizens on the effects of climate change to human trafficking and migration
Fostering partnership and collaboration with relevant national, regional and international organizations to address Climate Change as it relates to human trafficking
Support the mobilization of resources for the implementation of climate change interventions by developing partnerships with existing sources of finance, international conventions, and donors.
coordinating change education, consultation and learning
Requirement:
Degree in relevant course
Experience in providing legal services
Project planning and implementation skill
Mode of Application: Click Here to Apply. Please note that due to high volume of applicants, we will not be able to respond to you individually. Only the successful applicant will be contacted
---