My Encounter with Jungle Justice and the Response I Initiated.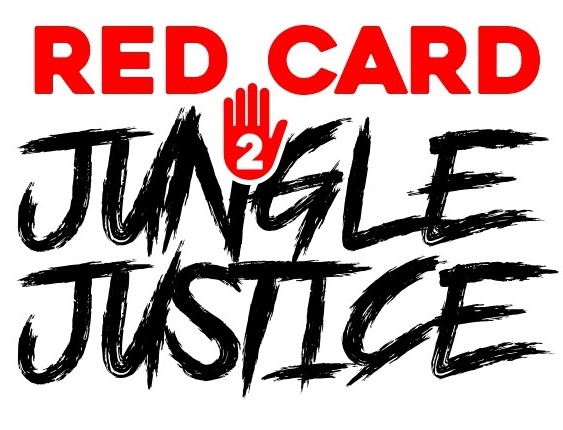 October 12, 2023, Abuja Nigeria
Three weeks ago, as I was en route to my church in Kuje Area Council Abuja, I was a witness to a disturbing incident where a mob was in the process of lynching a middle-aged man. Shockingly, the mob had brought a tire to place around his neck. Upon encountering this horrifying scene, I immediately rushed to my church, dropped off my family, and promptly alerted the military personnel stationed at the church gate.
Without delay, they requested that I guide them to the location, which I did. Upon arrival at the scene, the mob, upon seeing the military personnel, began shouting that the man had snatched someone's penis. Thankfully, the military intervention prevented the mob from escalating the situation and inflicting further harm on the individual.
It left me with profound questions. Whose penis had supposedly disappeared? Was this claim substantiated with evidence, or was it merely a case of someone experiencing a temporary issue? There are indeed many questions that need to be addressed.
Over the past month, there has been a worrying surge in cases of jungle justice in the Federal Capital Territory and neighboring states. This involves a distressing trend of false accusations involving the alleged snatching of penises and clitorises. These accusations have resulted in severe consequences, with those accused often subjected to mob violence. Tragically, some individuals have lost their lives during these incidents, while others have sustained serious injuries requiring hospitalization.
This mob action is caused by a surge in misinformation, fear, and unfounded suspicions related to the supposed "disappearance of penises." Personally, there is no concrete evidence to support these claims of missing body parts. Many of those who believed their penises had disappeared reported experiencing difficulties with ejaculation, rather than actual physical disappearances.
An investigation should be conducted into the validity of such claims. Can a penis truly vanish? Can a clitoris disappear? Why are individuals being accused without concrete evidence? Has anyone encountered a victim whose penis or clitoris has disappeared?
Dear Nigerians, these baseless accusations raise concerns about the importance of verifying claims before taking drastic actions, such as mob violence.
Three years ago, our organization, Devatop Centre for Africa Development, launched the Red Card2Jungle Justice campaign, aimed at discouraging citizens from participating in such acts of jungle justice. With the recent increase in these incidents, there is urgent need for relevant stakeholders (law enforcement agencies, and organizations) to create measures to combat jungle justice effectively. Citizens must be sensitized to the fact that taking the law into their own hands is not only wrong but also carries severe consequences. Jungle justice is a barbaric practice that should have no place in our society.
Written by:
Joseph Osuigwe Chidiebere,
Executive Director,
Devatop Centre for Africa Development
---