Only strict punishment will end human trafficking in Nigeria, says Chief Judge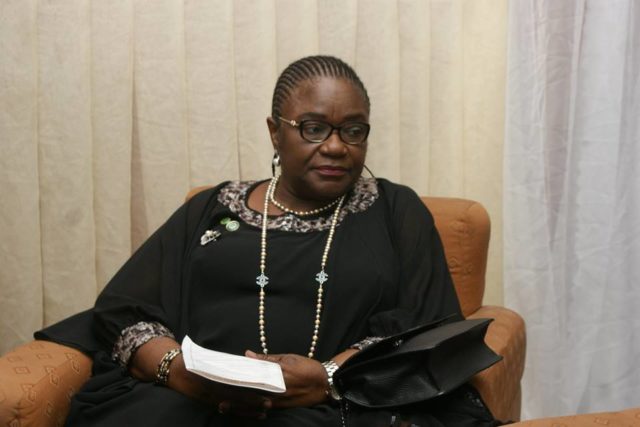 Justice Olatokunbo Olopade, Ogun State Chief Judge, has said only a stricter punishment through enactment of an all-inclusive law would deter dastardly act of human trafficking and its perpetrators.
Specifically, Justice Olapade canvassed the need by the government to enact the all-inclusive law which would cover aspects of human trafficking and specify severe punishment for traffickers.
The Chief Judge identified poverty, ignorance, conflicts, peer pressure, porous borders, corruption, involvement of international organized criminal network, lack of adequate legislation and political would enforce existing legislation as responsible for the scourge.
She, however, called on the government to enact the all-inclusive law, apart from meting out severe punishment for the traffickers, rehabilitate victims and equally arm enforcement agents with investigation apparatus that would make them function effectively, backed up by reinforced legal institutions and framework.
Besides, she suggested the need for extensive and broad public enlightenment programmes, especially through the print and electronic media, markets, community meetings, palaces, religious places and in areas prone to the scourge.
"The likely target audiences are the poor and this must inform the strategy to be employed to reach out to them and pass the message across. The issue of human trafficking is topical and has been in the front burner in recent times". Olapade said.
The trend has taken a frightening and dangerous dimension globally, especially with our country, Nigeria, becoming a big hub breeding victims who are majorly children and women. It has become a complex multi-faceted phenomenon, involving different stakeholders.
The demand for cheap labour and commercial sex workers has made human trafficking business to thrive globally.
"I must state emphatically in as much as human trafficking is bad, child labour is evil and all hands must be on deck to put a stop to this. It is necessary to lend our voices and ensure that this particularly the vulnerable, helpless and defenceless specie are adequately protected.
"In the quest to priest children, family courts have been established in this state. In fact, a standard family court has been built in Abeokuta and there is a move to replicate same in other jurisdictions.
This was inspected and commended by representatives of UNICEF. It is on record that Nigeria has lost many of her youths to the ocean, while trying to cross over to Europe. Some have been brutally murdered, while in foreign land as a result of trafficking; they are exploited, battered emotionally, psychologically and physically."
Also, Mrs. Kehinde Akomolafe, who represented Director – General National Agency For The Prohibition of Trafficking In Persons (NAPTIP), Dame Julie Okah-Donli, said his agency had, in the last 15 years of its existence, rescued 12,882 victims, received 5,882 cases, investigated 3,602 cases, secured 294 conviction cases and convicted a total number of 352 persons.
---