OVER 50 PEOPLE TRAINED AS TALKAM HUMAN RIGHTS ADVOCATES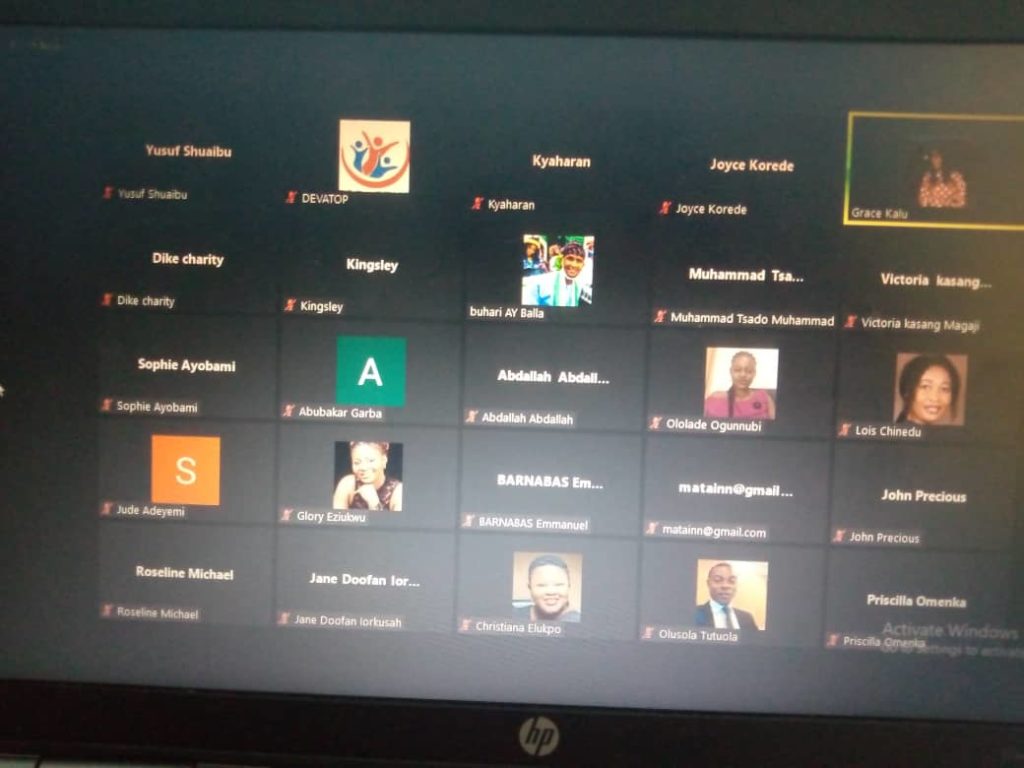 As part of the TALKAM – AGAINST HUMAN TRAFFICKING AND GENDER-BASED VIOLENCE (4th Phase) project which is supported by U.S Embassy Abuja Devatop Center Center for Africa Development trained 51 advocates from 10 states in Nigeria. The training held virtually for 3 days on 18th January, 20th January and 25th January 2022.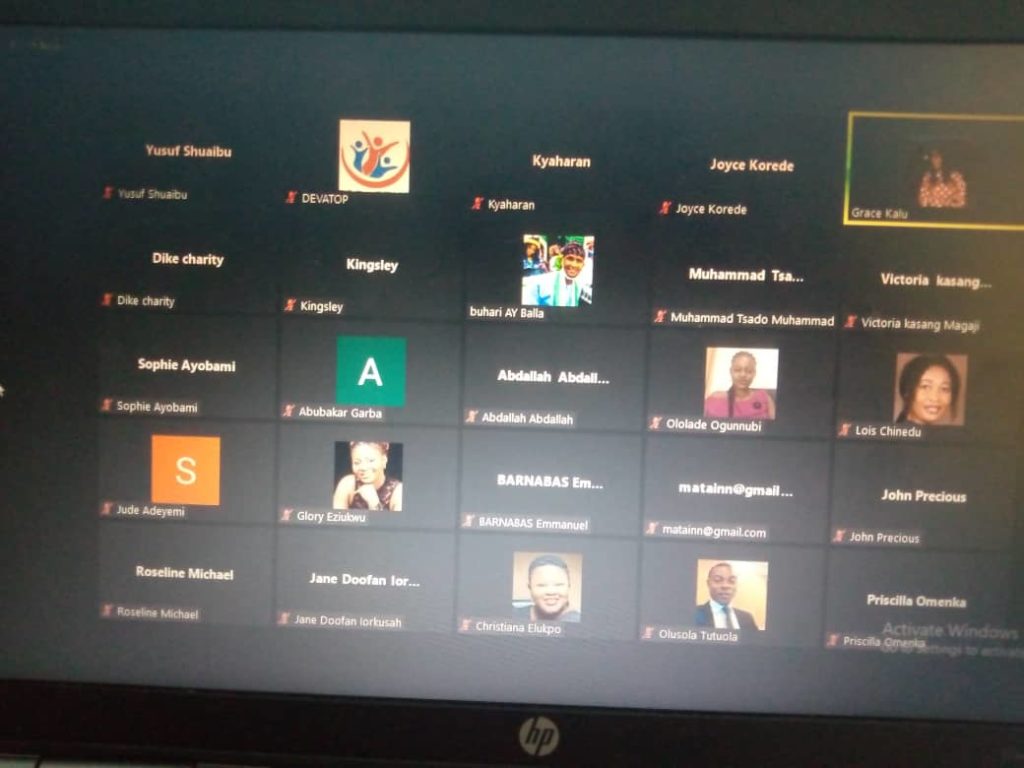 Participants include representatives of community-based organizations, community associations, teachers, women leaders, men groups, and youth leaders.  
On the 18th of January, 2022 the Commander of Rapid Response, National Agency for the Prohibition of Trafficking in Person, Mr Magnus Emeh, took the participants through the overview of trafficking in Nigeria.
On the 20th of January, 2022 Mrs. Imabong Sanusi, the Executive Director of Women Trafficking and Child Labour Eradication foundation (WOTCLEF) trained the participants on Combating Gender-based Violence in Nigeria.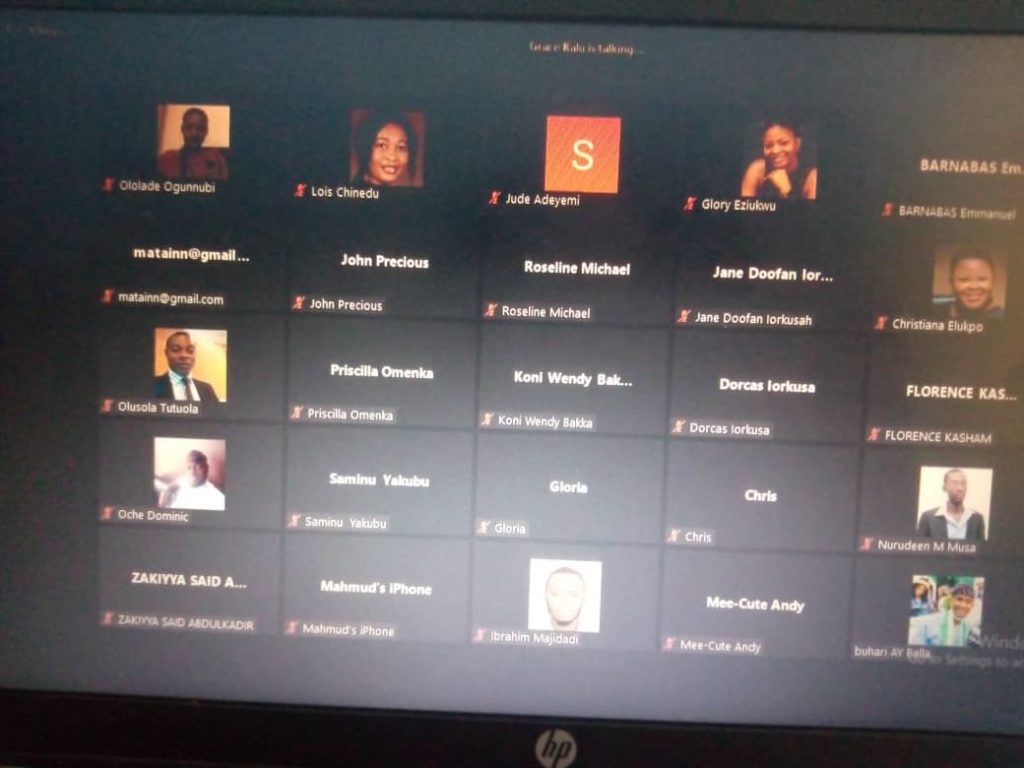 On the 25th of January, Chiamaka Uzomba, the Executive Director of Active Voices and Victoria Oladiran, Communication Associate of Devatop Center for African Development trained the participants on "Becoming an Effective Advocate" and "Reporting Human Rights Abuses using the Talkam App" respectively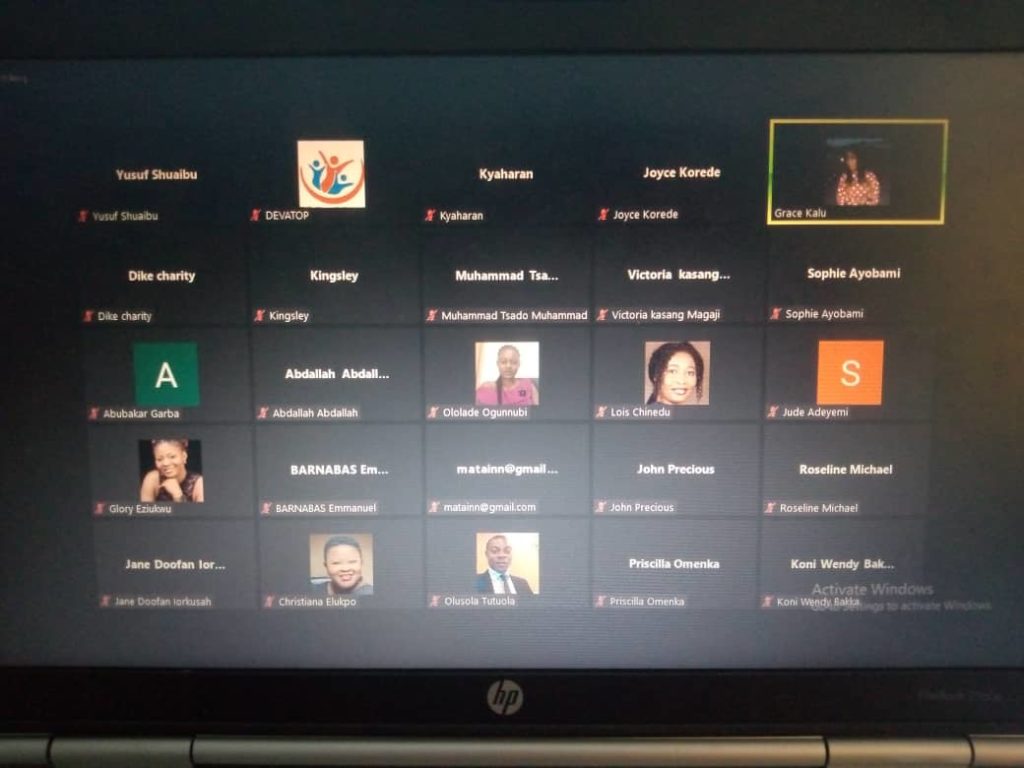 As part of the requirement, each of the advocates is expected to carryout a community project to educate at least 30 community members on issues of human trafficking and gender-based violence.
---