#RedCard2Sextortion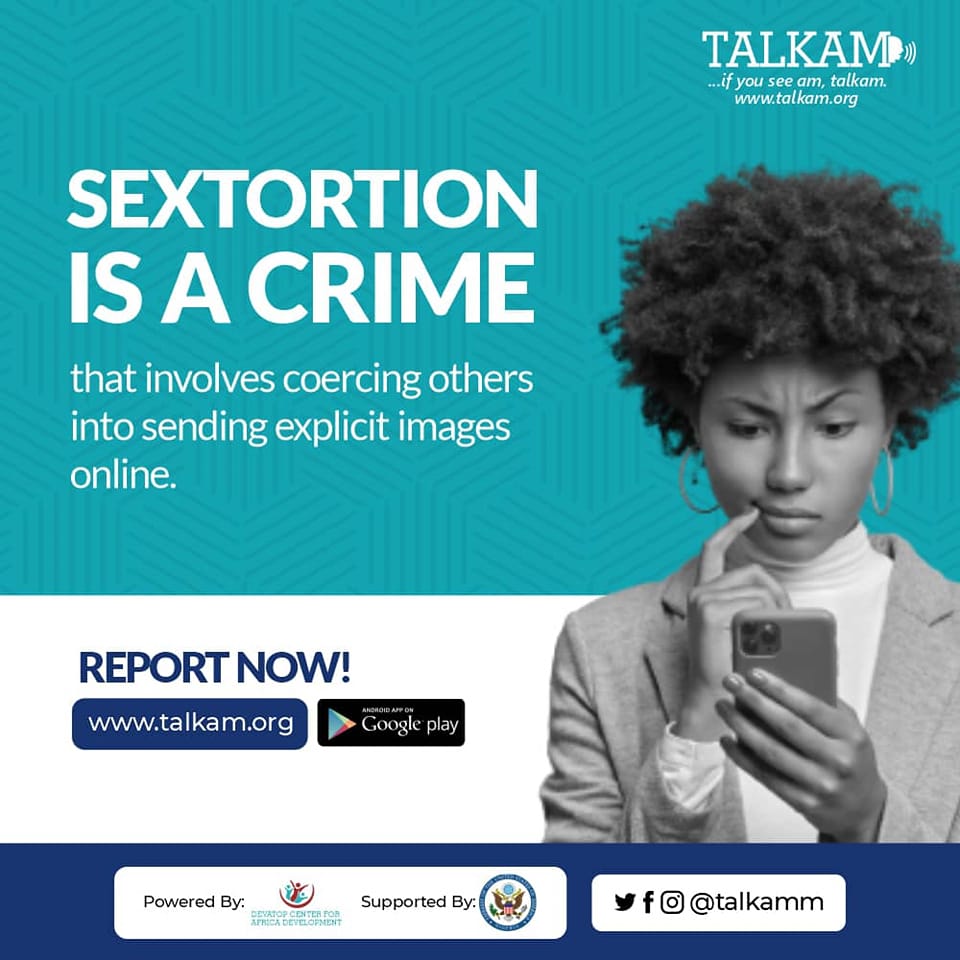 Sextortion occurs in tertiary institutions and work environment around the globe, and press reports have highlighted the prevalence of sextortion in Nigeria and other African countries.  According to a survey by UNODC in Nigeria in 2020, both men and women would feel reluctant to speak about sextortion. This culture of silence means that sextortion is rarely reported to or investigated by law enforcement.
Hence we have launched Red Card2Sextortion Campaign to accelerate action against this crime and abuse.
RedCard2Sextortion campaign will focus on stimulating youth, leaders, organizations, educators, activists, agencies, and law makers to speak out and take strategic actions towards combating Sextortion. It also seeks to break the culture of silence and give room for victims to speak out and get help.  With sustainable synergy and support, this campaign will be expanded to the six geo-political zones and some African countries. With Red Card2Sextortion, we will dig deeper through innovative approaches and tools address the issue.
There is much work to do to tackle sextortion, and there is urgent need for human rights activists, anti-corruption campaigners, philanthropists, ICT experts, legal professionals, fundraisers, and researchers to support the efforts in countering sextortion.
If you are interested in volunteering or providing technical support for Red Card2Sextortion Campaign,  CLICK HERE TO FILL A FORM
For support and partnership, call: 09030002362 or send email to: [email protected]
---