We were treated like animals — Libya returnee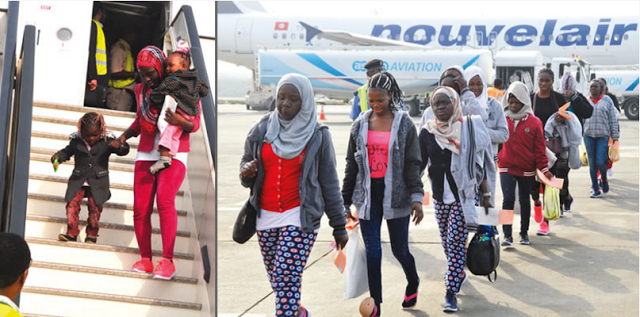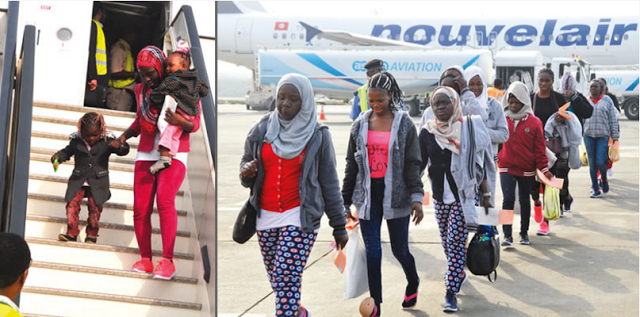 Nigerian returnees from Libya have narrated their harrowing ordeal in the North African country, as they attempted to get to Europe.
Some of them received by the Edo State Task Force against Human Trafficking, who spoke to Southern City News, expressed regret that they could not reach their preferred destinations after parting with huge amounts of money to get to Italy.
One of them, Nana Sandra, who hails from the Ikpoba-Okha Local Government Area of the state, said she made up her mind to leave the shores of the country on January 27, 2018, when she could no long manage her job as a salesperson in Benin.
But Sandra noted that though she earned little as a salesgirl in a boutique, she managed to raise N700, 000 for the journey.
"I was going to Europe to earn a living. I was working as a salesgirl in a boutique before I left. I paid N500,000 to get to Libya and N200,000 to cross to Italy.
"The journey was hard; it was not easy. I will never forget my experience in the desert. Although I did not see people dying in the desert, some of my friends told me they did.
"I was treated well where I was kept in Libya. I was trying to cross to Italy when I was caught and taken to a deportation camp. I spent a week and one day.
"I feel very sad because my plan was to go to Europe to earn a living. I am not happy coming back," she narrated.
When asked if she had any plan to return to Libya, Sandra said, "Honestly, Libya is not a place to be. I will not advise my enemy to go to Libya. If the government wants me to learn a skill, I will. I would like to learn hair styling."
Another returnee, Edith Richard, alleged that many Nigerians in Libyan detention camps were treated like animals as they were poorly fed.
The 21-year-old woman from the Orhionmwon Local Government Area of the state said, "I left Nigeria because I wanted to look for something to do. I struggled to raise N500, 000 to get to Libya.
"But I could not cross to Italy because as soon as we were on the Mediterranean Sea, we were caught by some Libyans on the sea. I was taken to a detention camp and was maltreated. They (Libyans) talked to us anyhow.
"We did not like the way they fed us, giving us food without meat. They treated us like animals."
Richard, who noted that she was happy to return home, however, wondered if her parents would feel the same way as she did not seek their permission before she left.
"I happy to be back home. I do not regret that I did not get to Europe because some of us lost their lives. About five died at sea and in the desert. One of them, Blessing, died due to the heat from the sun. She could not bear it.
"I have parents but I did not inform them that I was living the country (Nigeria). But I called them when I got to Libya. I do not know whether they will accept me. I am afraid that they might shout at me; I want them to forgive me.
"I am ready to learn a skill and I want the state government to help me. I thank the government for bringing me back," he said.
In an interview with Southern City News, the Head of the Rehabilitation and Reintegration unit of the task force, Florence Nwaonuma, said the returnees would be assessed based on the level of trauma they had experienced.
---